Green light for nation's newest city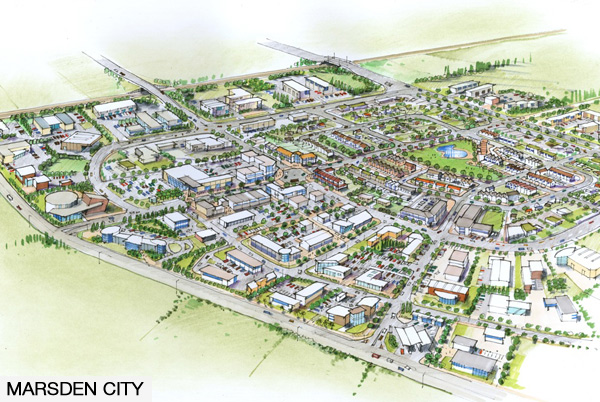 The creation of Marsden City, to be developed in Ruakaka as New Zealand's newest city, has been given the go-ahead. "The Environment Court has cleared the way for the development of a mixed-use town centre that, under the Whangarei District Council's structure plan, envisages a population growth of up to 40,000 within the next 20 to 30 years," says Oliver Scott, director of North Holdings Group, which is undertaking the Northland development.
Urbanismplus have Master Planned the mixed-use development that includes a retail shopping centre, commercial businesses, parklands, industry, and residential choices including detached and medium density houses most located around a series of neighbourhood parks. Scott says the vision is for "city space designed for relaxed, community-styled living, built around open recreational space and a vibrant city centre".
Marsden City will deliver a significant boost to the region's economic growth. In addition to plans for retirement, education, and retail there is interest from a large global cloud-hosting data centre that could create up to 1000 jobs. Scott says a $500 million refinery expansion announced by Refining New Zealand will create more than 350 new jobs.