Award for unique rural towns and settlements strategy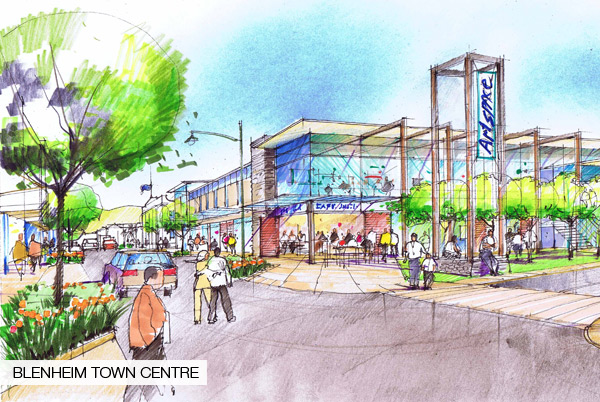 Marlborough District Council and Urbanismplus have received a Nancy Northcroft Planning Practice 'Highly Commended' award. The 'Growing Marlborough' strategy, managed by Wayne Bredemeijer, is an industry-leading growth management approach for non-metropolitan areas. The Marlborough District is composed of many small settlements, each with unique opportunities and limitations. A number of District-wide issues are also evident, particularly around infrastructure and economic development planning.
Growing Marlborough is a unique bottom-up growth strategy, based on detailed investigations of 19 settlements across 6 major multi-disciplinary workshops from 2008 to 2010. Over 1,000 public and stakeholder attendees were directly involved in guiding the issues identified, concepts tested, and outcomes prioritised. The ideal outcomes for each settlement and local networks of settlements were then revisited from a District-wide perspective and process of internal alignment.