Flood remediation brings regeneration opportunities for New Lynn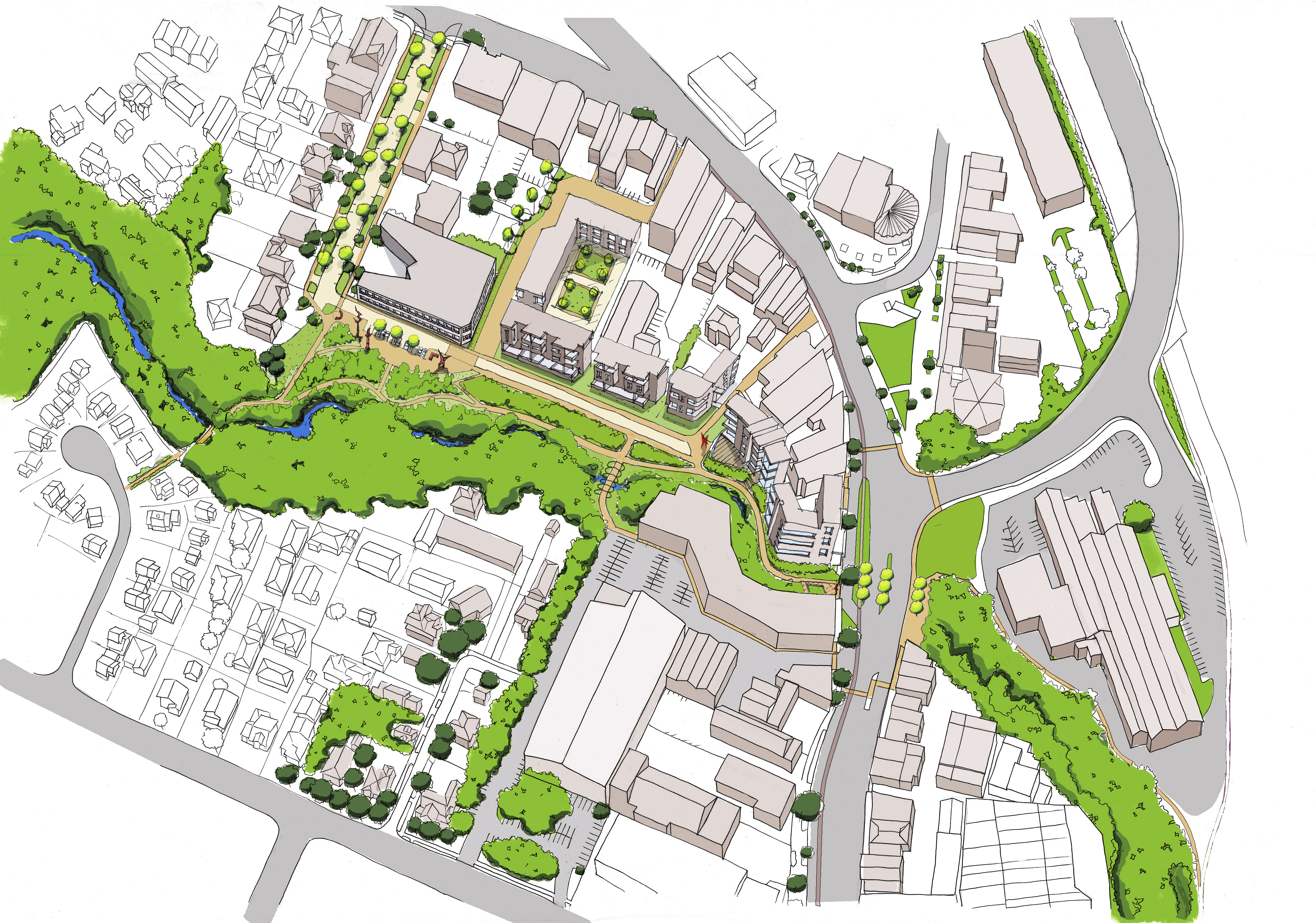 Decades ago you could go floundering in the Rewarewa Stream, but it is now sadly neglected and obscured by overgrowth, with residential and commercial buildings turning their backs on the corridor. However, the severe storm events of March and April 2017, which resulted in devastating losses and damage to local businesses, have presented an opportunity for regeneration.
Remediation becomes regeneration
The remediation works provide a public space above the new culvert on Great North Road. The wider regeneration framework proposes new walking and cycle links, and a new bridge across the stream. A shared street along the stream will be lined with new public spaces with art works and play elements. With new vehicle connections, and parking improvements, it is hoped that new apartments will locate along this edge to add to the vibrancy and safety of the precinct.
Water sensitive design will be applied, and the health of the stream will be improved.
A collaborative and consultative approach
The project was led by Craig Mcilroy and Shaun Jones of Auckland Council Healthy Waters, with Craig Mountjoy, managing the culvert remediation. Kobus Mentz of Urbanismplus led the strategy and facilitated several workshops involving the Whau Local Board, land owners and numerous Auckland Council specialists. Boffa Miskell provided landscape architecture input. The framework has been endorsed and will be incorporated in the New Lynn Urban Plan 2010-2030.
This project supplements Urbanismplus' other natural disaster related projects such as the 2011 Lyttleton earthquake recovery plan, the facilitation of Lismore's (northern NSW) Flood Ready Plan, and Dunedin's Warehouse District which leverages regeneration benefits off earthquake strengthening strategies.