Is Urban Design a Universal Language with Local Dialects?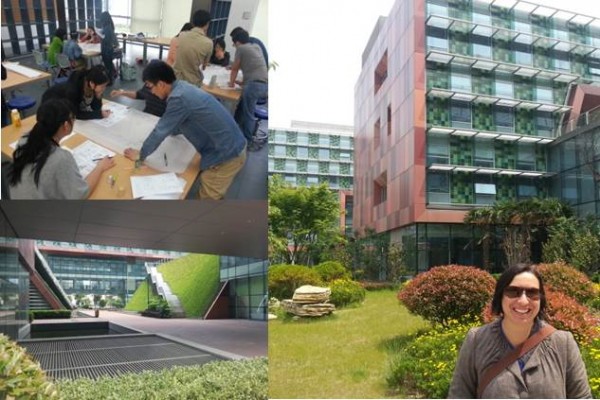 Kobus Mentz delivered a number of key-note lectures and studio visits at six universities over just two and a half weeks in China, Africa, and Australia, before stepping into the Auckland urban design masters studio the day after his return.
These institutions are all grappling with significantly different cultural and economic challenges.
In China the uppermost issue is designing for rapid urbanisation and addressing the social effects. Many areas have up to 75% newcomers within just a few years. Locals are swamped by workers from distant regions creating tensions and a loss of identity. New Zealander, Dr Becky Kiddle (pictured left) is doing great work in this area on the urban design course at Xi'an Jiaotong-Liverpool International University in Suzhou, outside Shanghai.
In Africa (Cape Town, Johannesburg, and Pretoria), in addition to some inner city designs, the focus is on improving the quality of life in squatter settlements and townships. Emphasis is on the very basics of life such as shelter, health, education, safety, employment, water quality, and environmental conditions.
CUSP (Curtin University Sustainability Policy Institute) at Curtin University in Perth are busy advancing research and theory on sustainable transport, climate change, democratising public engagement, and much more. In Auckland there is current emphasis on how to implement and make good urbanism viable, housing affordability remains a challenge.
While the issues preoccupying these universities vary substantially there are surprisingly high degrees of commonality in approach, their designs and master plans even look remarkably similar. They all seem united in their quest for efficient urban solutions which offer choice and diversity, safety, high quality amenity, employment futures, and kinder responses to nature.
The variations seem to be differences in emphasis rather than the absolute absence of one or other of the triple bottom line issues. Biodiversity and water quality concerns, for instance, seem deeper in Australia and New Zealand than in the developing countries, possibly an indication of more pressing social and economic needs.