New Town wins esteemed UDIA award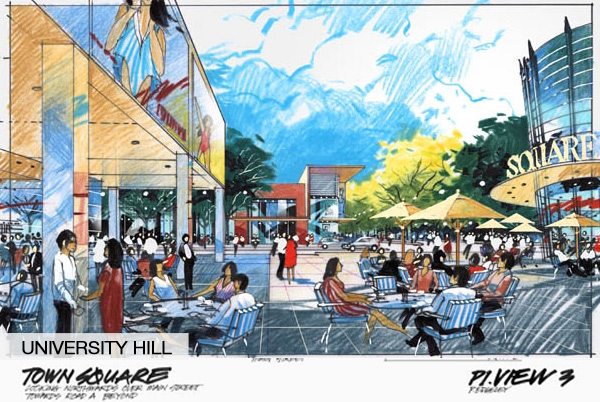 Designed in 2004 by a team led by Kobus Mentz, University Hill has been awarded the 2010 'Master Planned Development Award for Excellence' by the Urban Development Institute of Australia – Victoria (UDIA).
University Hill is a comprehensive mixed-use development at Bundoora, City of Whittlesea. Located next to RMIT University, this project is developed by MAB Corporation. Other team members were TTM, Prosperous Places, and Urbacity (then Patrick Partners).
The focus of development at University Hill was employment creation.  By designing a town centre with retail focused around the public realm, substantial medium density housing provision and a range of high quality residential accommodation options, all elements work together to attract employment creators.
The mixed business and industry precinct, one of nine, will consist of a range of affordable industrial and office spaces and its proximity to RMIT supports the development of technology and knowledge based business opportunities.
UDIA describes University Hill as a "fully integrated mixed-use community" that creates a "unique living environment".