Partnerships for growth excel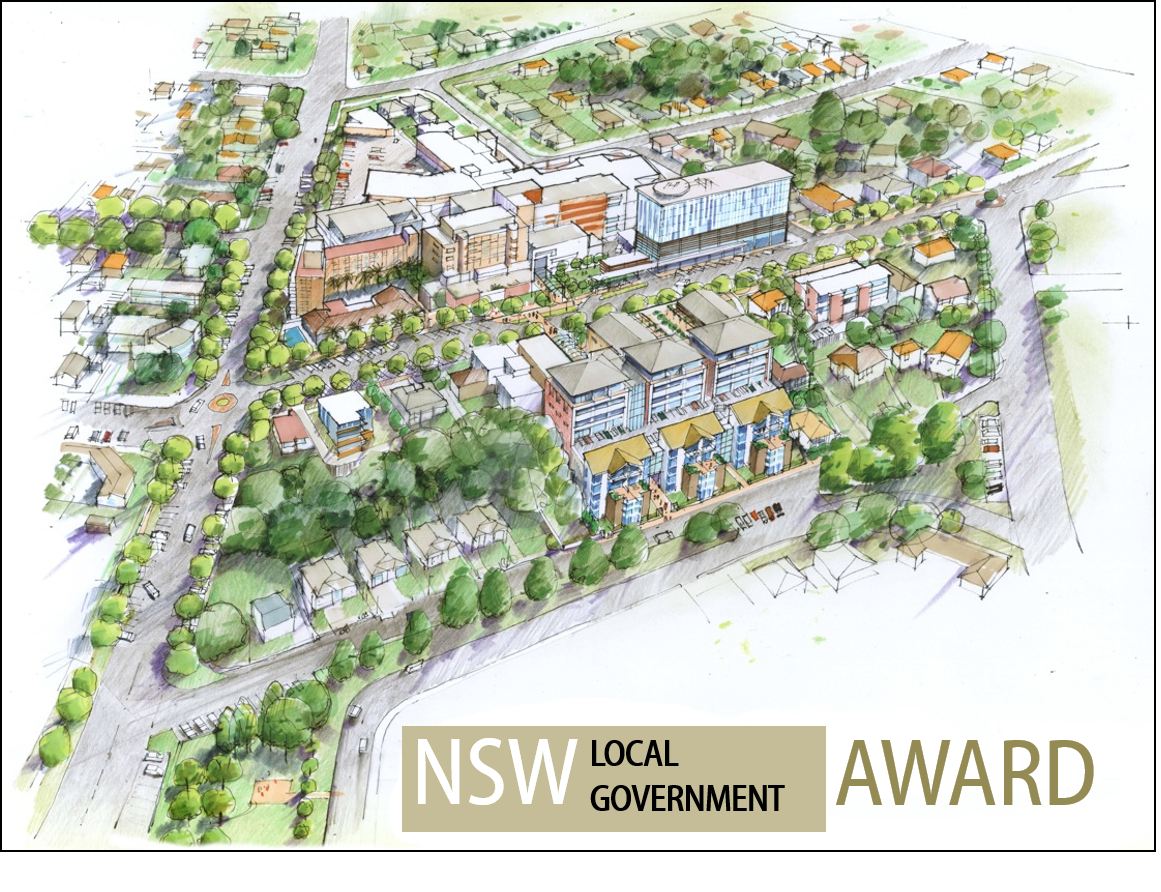 A cluster of unique Lismore City Council projects, facilitated by Urbanismplus, have attracted a prestigious New South Wales Local Government Award.
"Urbanismplus namely, Kobus, facilitated several charrettes with both hospitals and the public which were instrumental in unlocking and developing this award winning partnership." – Brent McAlister, Executive Director for Sustainable Development, Lismore City Council
Urbanismplus led a series of workshops:
Lismore Health Precinct – encompassing the Lismore Base Hospital area, the outcomes included plans for a multi-level carpark, increased housing choice for health workers, and immediate changes to improve residents experience with the hospital.
Health Precinct Housing Intensification – new planning controls that facilitate medium-density housing in the precinct to accommodate health workers and clinic space for health professionals.
St Vincents Private Hospital Precinct – a new development framework that supports hospital growth in a primarily residential area.
Buy Local Project Northern Rivers – an online portal was developed where local businesses can be automatically notified of tenders from health services, universities, and Council, retaining thousands of dollars in the community.
Subsequently, a Health Workforce Plan was developed to address the looming skills shortage in the local health sector.
The award recognised this project for its excellence in cross-council collaboration, community, and cross-sector partnerships which have improved services that strengthen the physical and social infrastructure of the region.
See articles outlining our award-winning processes here and here.