Strategic approach delivers transformative libraries for Marlborough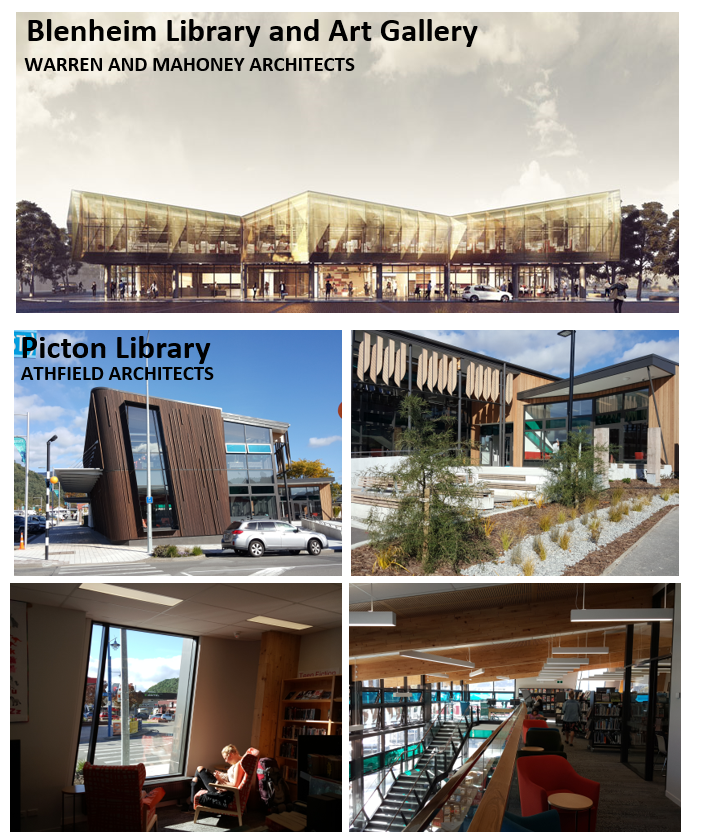 Marlborough District Council are maximising considerable leverage off their two new libraries, one recently completed at Waitohi/Picton, and the other about to be developed in Blenheim due to the Government's recent funding contribution. Urbanismplus' strategic work alongside Council has helped conceptualise these intended outcomes.
The library and art gallery in Blenheim will be strategically located to attract attention from SH1 and encourage visitation. Its proximity to the town centre will bolster retail vitality. The attractive setting on the banks of the Taylor River will make it a popular recreational destination, with the opportunity for outdoor sculptures in the neighbouring riverside park. The library and art gallery designed by Warren and Mahoney Architects will become a community focus for creativity, learning and cultural exchange.
The recently completed Waitohi/Picton library occupies the 'sweet spot' between convenient community access and visibility for tourists and ferry passengers looking for wifi as they progress up High Street. Athfield Architects designed a quirky contemporary building with attractive social spaces. Since its completion, attendance has risen by 24%, while user experiences have been transformed. The community had a strong and definitive say in the location of the library.
Marlborough District Council were very proactive in both projects and acquired properties in a timely manner.