Substantial GDP gains from a unique socio-economic action plan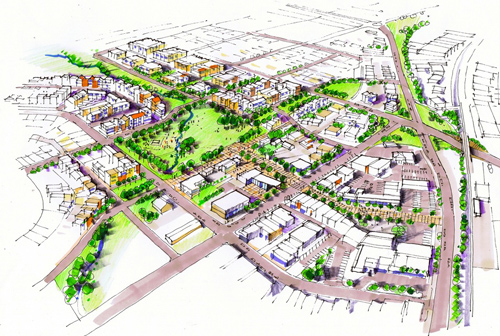 Urbanismplus' action plan pulls together a complex range of existing and new educational, health, employment, housing and social support initiatives for the Tamaki Transformation Programme – the only urban regeneration project of its kind in New Zealand. Economic analysis estimates the Development Plan will grow New Zealand's GDP by $2.0 billion (1%) and directly support 20,700 jobs over 30 years¹.
The 20 year Plan delivers on central, regional and local government priorities and delivers a strategic sequence of spatial and non spatial initiatives. Innovative foundation period projects include pathways to health sector careers for Maori and Pacific residents, a technology-based learning network for children, and state housing renewal demonstration projects. At the heart of the strategy is a redeveloped people's park and living precinct. A community service hub serves as a catalyst for private sector participation and regeneration.
The Government has committed to multi-sector and community collaboration to deliver change in Tamaki. The Plan defines stakeholder and agency roles to ensure effective implementation.
¹ Tamaki Development Plan: Economic Value Proposition, October 2010, SGS Economics and Planning Pty. Ltd, SGS