Quality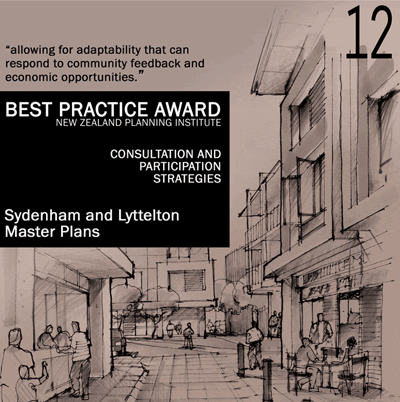 Breadth and Depth of Skills
We believe it is necessary to test knowledge in new situations with different priorities. Only then can urban design skills be flexible enough to respond to the changing conditions in our cities.
Articles
Our work and techniques are regularly featured in professional magazines and journals.  Below are several recent articles featuring:
Our thoughts on the impact of Covid-19:
Professional Development:
Our approach to Transport Specific Urban Design:
This article included reference to the following documents:
Our approach to earthquake strengthening buildings as a tool for regeneration:
Urbanismplus' methods to approach the nexus between urban design, economics, and politics:
Urbanismplus' innovative techniques for local authorities to achieve more with less resources:
Our unique approach to delivering sustainable urbanism:
Urbanismplus staff share their experiences of the University of Auckland's Master of Urban Design programme:
Evidence based commentary on the potential of centres-based residential intensification:
The implications of transport planning on urban form:
Guidance
We have initiated, developed and contributed to technical guidance for urban planning and design throughout New Zealand.  Several examples are featured below:
This guide has been designed to assist developers, designers, architects, planners and builders plan, design and build better quality medium density housing developments. It looks at ways to improve and enhance the initial site design, discusses the advantages and disadvantages of various house types, and suggests ways of improving the design of specific building elements.  The guide also suggests a variety of ways to improve the overall visual character of this type of development
The purpose of this guide is to give all people interested in more liveable and prosperous urban areas – professionals, councillors, business people and the wider community – a taste of what urban design is, and how to achieve better urban design. Urban design aims to make our towns and cities more economically prosperous, socially inclusive and environmentally friendly, while also making them look and work better for people.
The Kapiti Coast District Council engaged Urbanismplus to help it advance best practice guidance to its community for Medium Density Housing, Residential Subdivision, and Streetscape Strategy and Design. The Residential Subdivision guideline was the recipient of the RMLA Documentation Award in 2007.
Master Class
Kobus Mentz and the Urbanismplus team regularly contribute to and lead 'master classes' and workshops for built environment professionals and local government officers and Councillors.  Featured here is the record of a master class delivered by internationally recognised urban planner Larry Beasley, with support from Kobus Mentz of Urbanismplus and Christine Ralph of Beca.
NZPI Best Practice Award – Integrated Planning and Practices
2017 NZPI Best Practice Award – Transport for Future Urban Growth Strategy Production Process
NSW Local Government Excellence Award for PARTNERSHIP IN GROWTH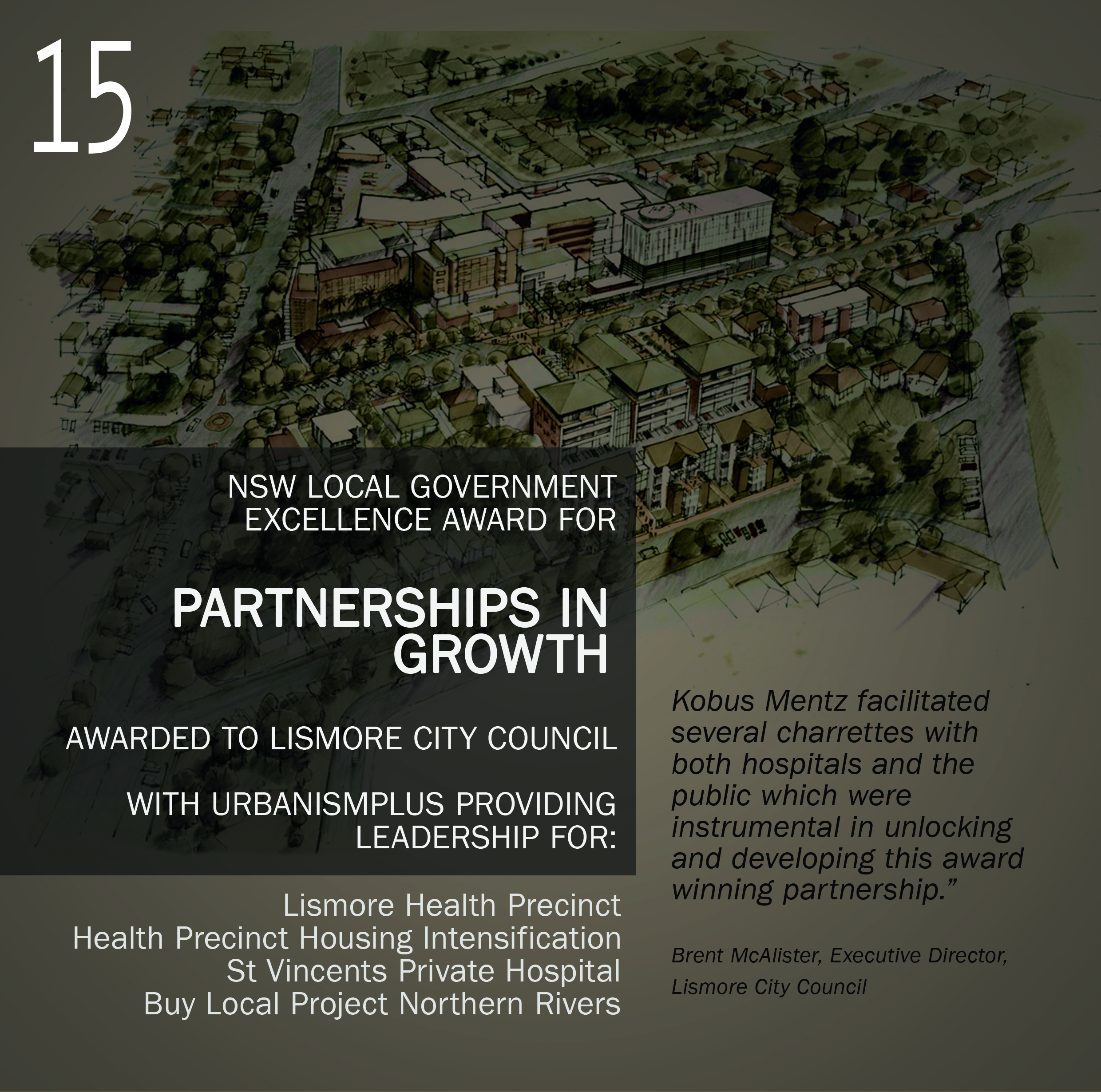 NSW Local Government Excellence Award for Partnership in Growth. Awarded to Lismore City Council in 2015.
NORTHERN RIVERS BUSINESS AWARD – EXCELLENCE IN INNOVATION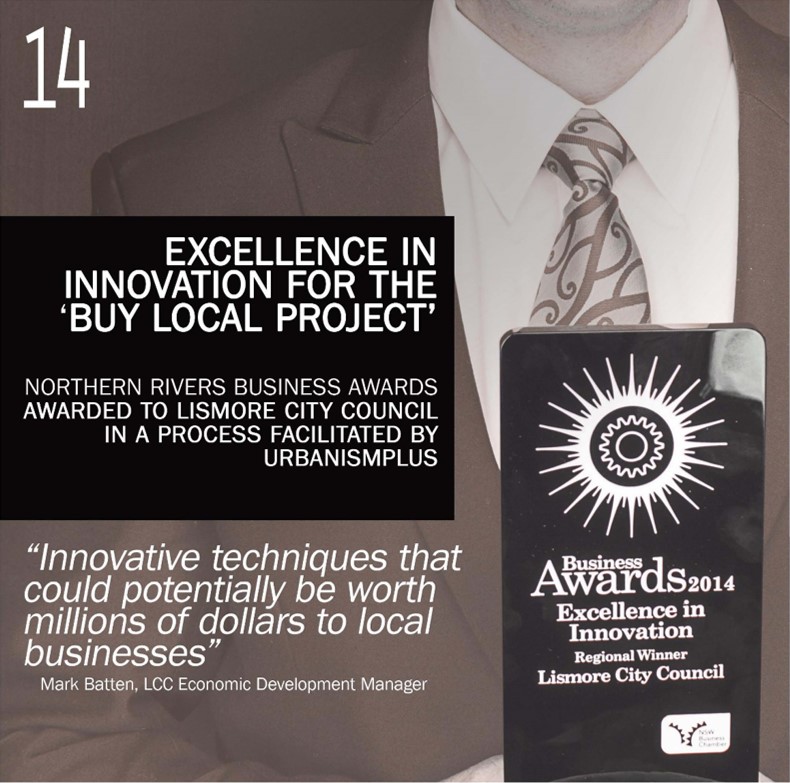 2014 Lismore City Council – Buy Local Project, developed in a process facilitated by Urbanismplus
NZPI Best Practice Award – Consultation and Participation Strategies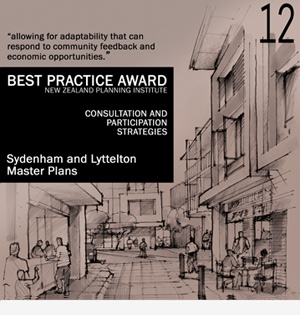 2012 Christchurch City Council – Sydenham and Lyttelton Master Plans
Property Council of Australia Award for 'Best Master Planned Community'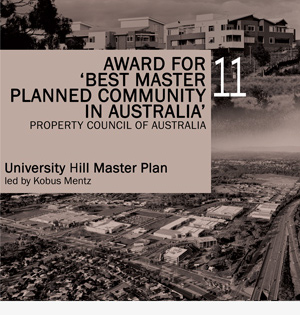 2011 MAB Corporation, Urbanismplus, Hassell Pty Ltd and Contour Consultants – University Hill Master Plan, Whittlesea
NZPI Nancy Northcroft Planning Practice Award – Highly Commended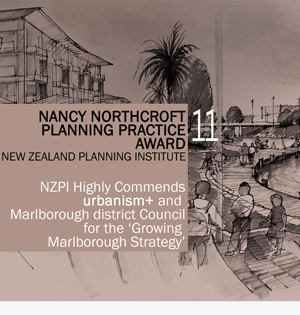 2011 Marlborough District Council 'Growing Marlborough' A unique growth strategy
Urban Development Institute of Australia Award for Excellence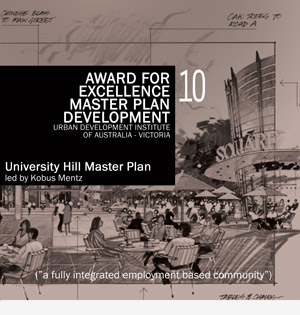 2010 MAB Corporation, Urbanismplus, Hassell Pty Ltd and Contour Consultants – University Hill Master Plan, Whittlesea
NZPI Nancy Northcroft Planning Practice Award – Highly Commended
2009 Auckland City Council and Urbanismplus – Auckland City Liveable Arterials Plan
NZPI Nancy Northcroft Planning Practice Award – Highly Commended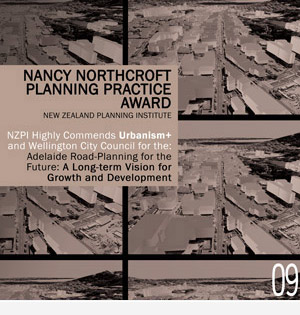 2009 Wellington City Council and Urbanismplus 'Adelaide Road – Planning for the future: A long-term vision for growth and development'
RMLA Documentation Award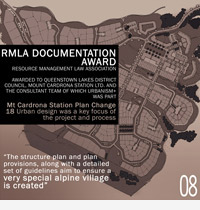 2008 Queenstown Lakes District Council and Mount Cardrona Station Ltd – Mount Cardrona Station urban design concept, masterplan and strategy produced by Urbanismplus